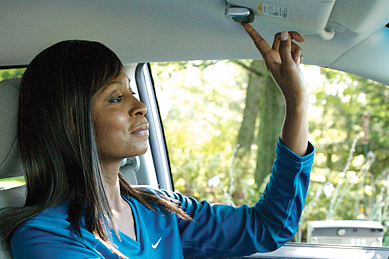 LiftMaster® offers a wide variety of residential garage door opener accessories to meet many access control requirements, and enhance your lifestyle.
We offer remote controls that can operate garage door openers as well as gate operators, extra remotes for multi-car families, and keyless entry systems that can operate the garage door using a code you program directly into the unit.
All of our accessories come with the latest technology to keep you, your family, and your property as safe and secure as possible.