Slide Gate Operators
A slide operator is used when there is limited space behind the secured facility, so the gate runs parallel to the fence or wall. Our slide gate openers range from light to heavy-duty depending on the size of the entrance and quantity of open/close cycles.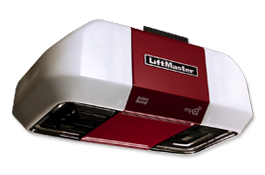 8550 Elite Series® DC Battery Backup Belt Drive
Get in your garage every time, even when the power is out. This revolutionary DC belt drive offers quiet operation and comes fully equipped with MyQ® enabled technology and the Timer-to-Close feature.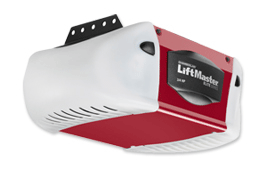 3585 3/4 HP Belt Drive Garage Door Opener
Get the ultimate blend of power and quiet in a garage door opener. Our powerful 3/4 HP 3585 opener can lift even the heaviest garage doors effortlessly and with precision.
Chain Drive Garage
Designed specifically to lift even the heaviest custom wood and carriage house garage doors, LiftMaster® chain drive garage door openers are rugged, reliable, and deliver all-around lasting performance.
Our newest chain drive model – the 8360 Premium Series DC Battery Backup Chain Drive – continues to work even when the power is out, ensuring home access even during a power outage. This intelligent, fully integrated Battery Backup model also has expanded radio frequency range and includes MyQ® technology, allowing homeowners to open or close their garage doors from anywhere in the world by using a smartphone or computer.
The Elite Series® chain drive 3595 has 3/4 HP lifting strength and is made tough with a commercial I-beam rail system and chassis support bracket, giving it the brawn and power to lift carriage house or solid-body doors day after day. All Elite and Premium Series models come with cutting-edge accessories for the ultimate in garage access.
Wall Mount
Specially designed for garages that don't allow for a traditional garage door opener, our ultra-quiet, space-saving, Wall Mount opener is perfect when you need to save space or have an oversized door or cathedral ceiling. It mounts on the wall beside the garage door, so ceiling space is freed up for maximum storage. This unique system offers the added option of our Batery Backup system to let you in and out of your garage even when the power is out, as well as our premier line of accessories for the ultimate in garage access.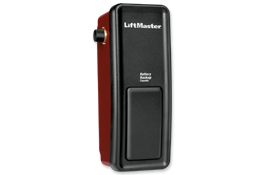 8500 Elite Series® Model 8500 Wall Mount Garage Door Opener
Maximize the space in your garage with our space-saving wall-mounted jackshaft opener. It is fully equipped with MyQ® technology and even has an optional standby power system that will continue working, even when the power goes out.